The West coast of the United States is a magnificent place. Hard to argue with that considering how it is packed with the best scenery, hiking trails and never-ending opportunities to have a Pacific Ocean view.
Oregon portion of the West coast is no exception. In fact, I've always felt that there is something especially charming in seeing green scenery all over the place. Those colors literally are just screaming right into your face "You must go visit Oregon!".
My dear reader, I can't see a better solution than to show you a few photos of those amazing places. Let's begin, shall we?
Cannon beach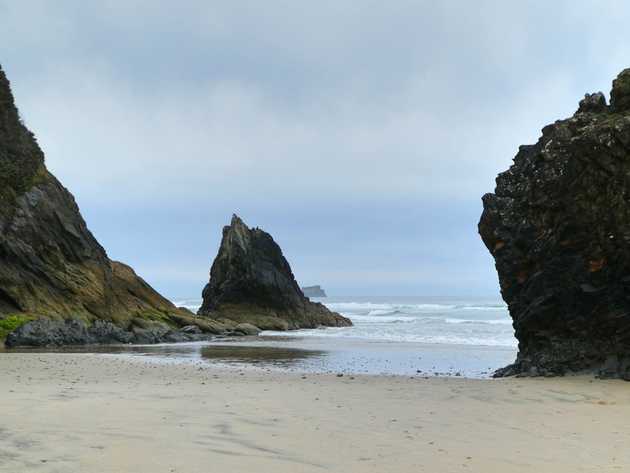 If you have ever heard about the movie called "The Goonies" you are probably going to recognize this place very quickly. And this is not the only movies this scenery was featured in. Other movies that were shot at this location are "Twilight", "Hysterical" and "Point Break".
Movies apart, this place is a pleasure just to take a stroll around. This place was initially discovered by Lewis and Clark Expedition. From a spot near the western cliffs, William Clark was amazed by the beauty of this place. This point was later called "Clark's Point of View" and can be found by hiking in Ecola State Park.
Shore Acres State Park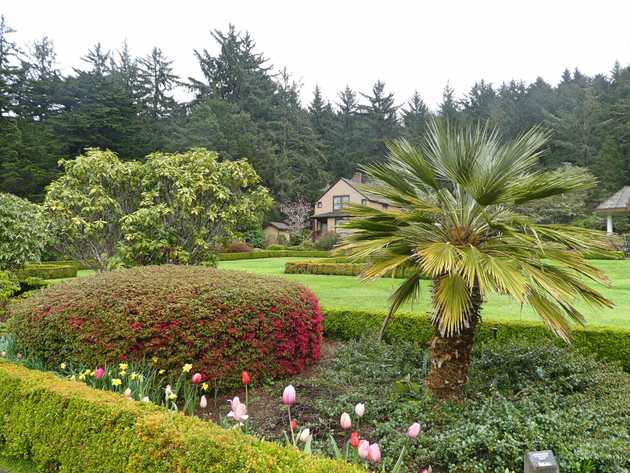 Cliffs, beautiful ocean views, beach and ocean trails. What else do you need to spend a great day, surrounded by nature?
There is no shortage of available trails. But to top it off - there is a Japanese Garden. To be honest, this is one of the best I've seen in the United States. Very green and colorful - exactly what you expect.
Astoria & Lewis and Clark National Park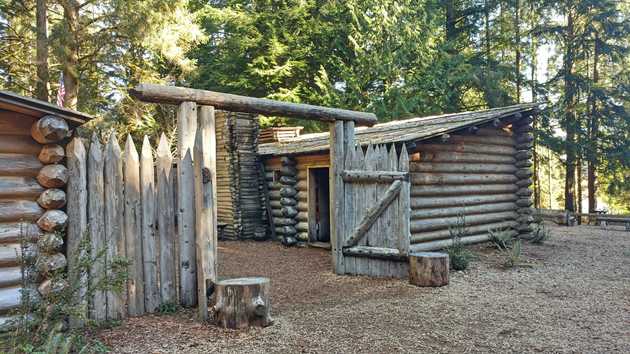 Astoria by itself the town that is definitely worth visiting. Places that I recommend visiting while going there are:
The Astoria column
Oregon Film Museum
Riverfront Trolley
Columbia River Maritime Museum
It's a small town, but a unique place by itself. It's the oldest town in Oregon and located on the south shore of the Columbia River where it meets the Pacific Ocean.
Lewis and Clark National Park is definitely worth your visit too, especially considering how close it is to Astoria.
There are forts, many hiking trails (I recommend Fort to Sea trail) and the main thing is that it tells you a story about how the first American Expedition (1804 - 1806) crossed the Western portion of United States.
Yaquina Head Lighthouse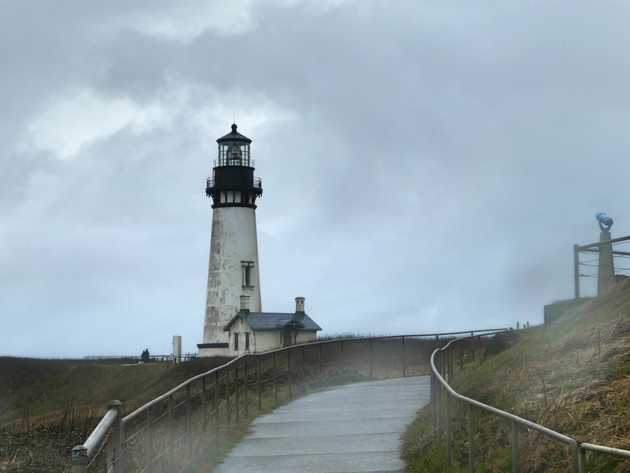 The Oregon State is a real treasure when it comes to lighthouses. The state has 9 lighthouses located on a shore and you can easily visit those by driving Highway 101.
There is no shortage of beautiful photos you can take with lighthouses. However, my favorite lighthouse is Yaquina Head. Why favorite? Well, because it's the tallest lighthouse in Oregon, has a museum and offers unparallel beauty. The cloudy, rainy skyline complements it and makes even more charming.
Additionally, if you have America the Beautiful National Parks pass, this will be a free visit for you, since it's included.
Portland (yes!)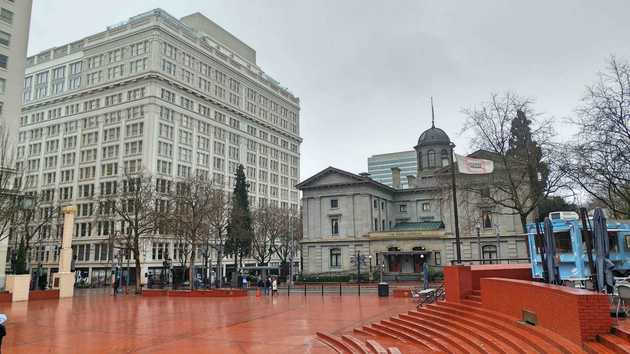 A trip to Oregon cannot be complete without visiting Portland. It's the largest and most populous city in the state of Oregon and 26th largest city in the United States.
Places that I recommend visiting while in Portland are:
Tom McCall Waterfront Park. Hard to skip that one!
Pioneer Courthouse Square
Tryon Creek State Natural Area
Portland Japanese Garden. Yes, another one!
Conclusion
It's really hard to pick the best places to visit in Oregon because nearly all of them look appealing. This is not a complete list, nor pretends to be. This is just a list of my personal favorite destinations.
Make sure that you check the weather before you go, wear comfortable hiking shoes and drink a lot of water.
Enjoy your coastal trip!