Freelance, freedom and an ability to travel the way we want and love. What could be better than the ability to wake up in favorite locations and work when we want and choose our own hours?
For many of us, those sentences above are just a dream. Although, It's not a goal or ultimate destination, it's just what we talk during our lunch breaks and waking up in the morning. Many of us want to start at some point, but only a few do. Not everyone needs office job security too, some like to take risks and try new waters. In this article, we will talk about a Software QA Engineer freelance career route.
Who is a Software QA Engineer?
Software Quality Assurance Engineer, or also called Test Engineer, is a person who is hired to intentionally break software, find flaws in application workflow, features and, most importantly, help the company to improve the quality of software.
Believe it or not, but all of us are users of software and hardware products. In that sense, all of us are testers. The only difference is that users typically don't document and report problems.
Testers, on the other hand, are responsible for finding problems, reporting those and verifying once the problem is resolved. If the problem is not resolved, the tester needs to make sure that the problem is reported subsequently.
How to start a freelance Software QA career?
The is no "one fits all" solution here. I've personally started as an intern at one of the local companies, got converted to a job. Later I've got another job and so on. Where is a freelance there, you might ask? Well, eventually I quit an office job and started my freelance journey. You can actually not switch to freelance if somewhere along this journey you realize that you are fine with an office job. But if you do, please continue reading.
So, I've decided to quit. Initially, it was not easy. But later on, I've found a few opportunities on Upwork, started doing some other project and here I am - still a long way to go, but at least I've switched to freelance and can travel much more than I could before.
What are the websites to look for QA freelance opportunities?
There is no shortage of websites to get freelance gigs for your testing career. They have a different approach. But one thing that they all have in common - it all comes down to your ability to market yourself and be a better value, have more devices to test and a bit of luck as well.
My personal recommendations are: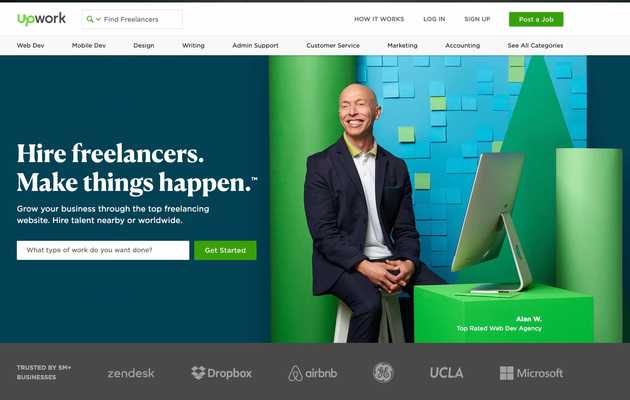 Upwork.com
This is my personal favorite so far. It's harder to break in there, it's harder to get a first freelance gig, but once you get a sense of it and a few jobs done - your profile shines better above the competition. You get quality jobs and amazing clients. What more could you ask for?
I think that Upwork is the ultimate goal because it gives you an ability to build a profile, showcase your work and get a competitive pay.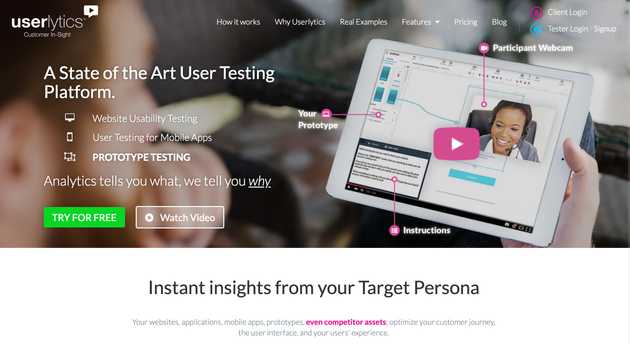 Userlytics.com
This is more like a side-gig rather than a freelance job, from my experience. All you need to have is a webcam and microphone. Having a few different mobile phones around will also help because the more you have - the more surveys you get.
The client gives you instructions on what they want to be evaluated on their website or an app. You perform a visual inspection of their website and suggest areas that need to be improved via microphone.
The pay rate is approximately $15 to $25 per 30 - 40 minutes test and it seems to be quite reasonable. The only problem is that those invites heavily depend on the devices that you have and the number of users that signed up for that survey.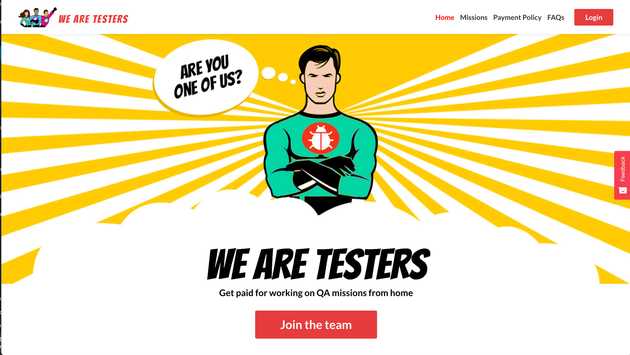 we-are-testers.com
This one is a recent website. However, it already got attention from both companies and testers worldwide.
What got me interested in that project is interesting concept of being a "QA Hero" and executing "missions" - a testing projects.
To be able to participate in projects you need to sing up and pass a mock project assignment - find bugs in one of the web pages. Afterwards, you get notifications about available missions. After applying to it, you get a notification whether you have been selected or not.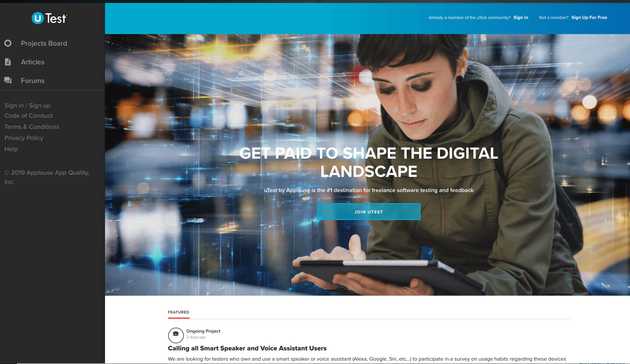 Utest.com
Applause, formerly simply called "uTest" is a pioneer of paid freelance user-testing platforms. This is a largest community of testers available, there is no shortage of possibilities on that platform.
As with other similar platforms, it all starts with filling out a profile and providing a list of the devices that you have. Afterwards, you can apply for the projects that you are interested. Eventually, you will have a ranking that changes depending on the quality of your work.
There used to be a "Sandbox" kind of program where you submit your mock testing assignment, but it was eventually replaced by "uTest Academy" - a similar program to evaluate your skills.
Conclusion
There are many ways that you can get yourself in the software testing business. Your specific path depends on a career goal that you have chosen. You can either become a freelance QA specialist or get a usual office Software QA job.
My personal recommendation would be starting out a regular office job to gain experience how to work in a team. It also helps to understand the testing process better.
The choice is always yours. Remember about that.